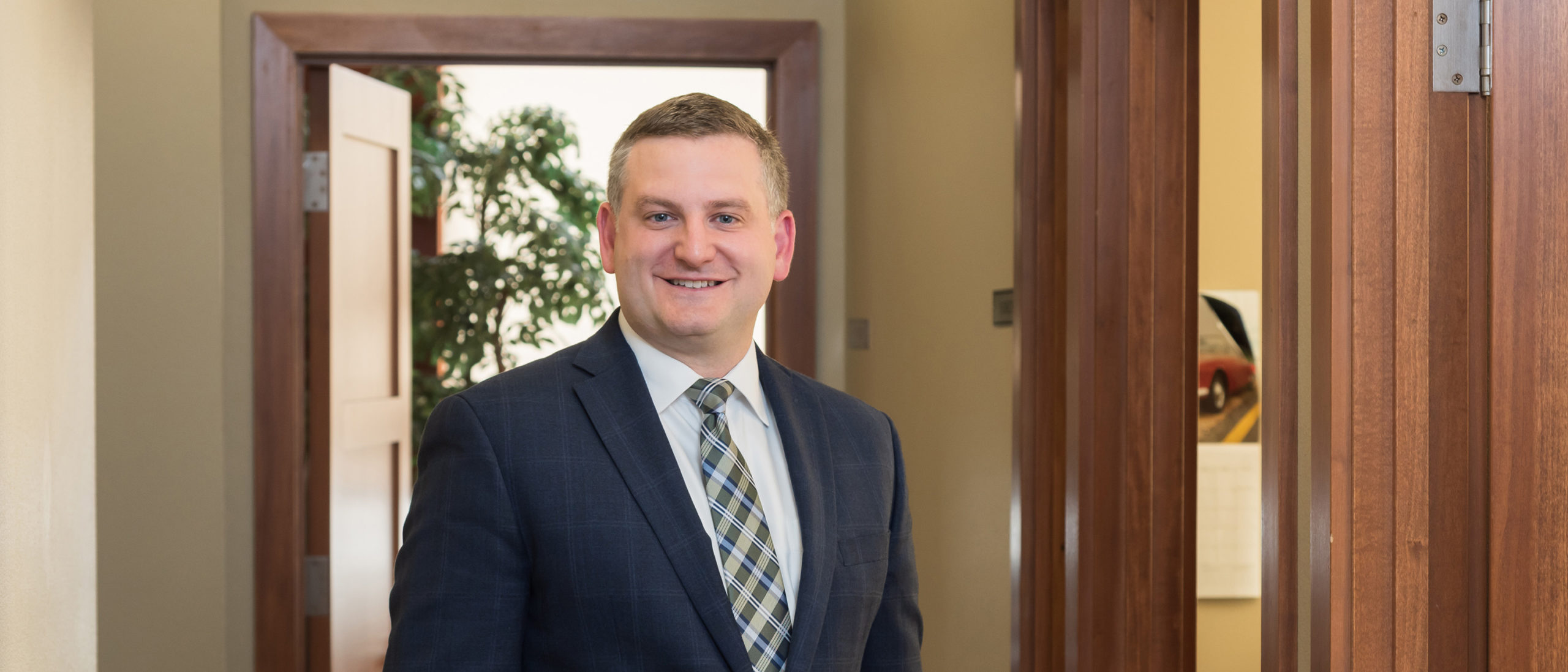 Overview
Paul Tschetter brings a unique approach to client matters with his experience in both transactional work and litigation. Although Paul represents a wide array of clients in commercial transactions and disputes, the primary focus of his practice is the construction industry where Paul has been recognized for his work on behalf of owners, general contractors, design professionals, and subcontractors.
In addition to his broad construction-related practice, Paul maintains a connection to his family's fourth generation farming operation and frequently represents producers and businesses in the agriculture industry. Paul takes pride in his community involvement and is active in a number of civic and professional organizations.
Bio
Paul was raised in Brookings, South Dakota. Paul attended Bethel College in St. Paul, Minnesota, earning degrees in economics and finance. Following Bethel, Paul attended the University of South Dakota where he earned his law degree and MBA. He joined the firm in 2007 and is a member of both the firm's Litigation Section and Business Section.
Paul primarily focuses his practice in the areas of construction, land use, creditor's rights, and commercial litigation. Paul has brought and defended claims involving a list of issues including construction contracts, construction defects, mechanics' liens, public improvement liens, payment disputes, and zoning and ordinance disputes.
Paul has represented owners in more than $500 million in construction projects throughout eastern South Dakota. As part of his construction practice, Paul has invested significant efforts in negotiating and drafting construction contracts, including documents released by the American Institute of Architects (AIA), Associated General Contractors of America (AGC) and the AGC's ConsensusDOCS. In addition to his construction-related practice, Paul regularly assists lenders in connection with loan workouts, foreclosures, and collection matters.
Paul has a wide variety of commercial litigation experience, including disputes between shareholders and members of closely-held entities. Paul has experience in arbitration and has tried both jury and court trials. He has also been involved in appeals to both the United States Court of Appeals for the Eighth Circuit and the South Dakota Supreme Court.
Outside of the office, Paul is involved in a variety of community activities. He serves on the board of directors for DakotAbilities in Sioux Falls, Breathe Bravely, and Leadership South Dakota. Paul has previously served on the board and as chair of the Carroll Institute as well as Sioux Falls Rotary South. Paul remains an active volunteer judging high school speech and debate activities in South Dakota. Paul served as President of the Young Lawyer Section of the State Bar of South Dakota for the 2016-2017 year. Paul was a participant in both Leadership Sioux Falls (2010-2011) and in the inaugural cohort of Leadership South Dakota (2014-2015).
Paul has been recognized as a Great Plains Super Lawyers – Rising Star each year since 2014 (2014-2018) in construction matters.
Education:
J.D., University of South Dakota (2007)

Joseph N. Spencer III Award – Best Contribution to South Dakota Law Review, Volume 51 for article entitled Kelo v. New London: A Divided Court Affirms the Rational Basis Standard of Review in Evaluating Local Determinations of "Public Use." 51 S.D. L. Rev. 193.
Editor, Volume 52, South Dakota Law Review.

M.B.A., University of South Dakota (2007).
B.A., Bethel College, St. Paul, MN (2004), with high honors with degrees in Finance/Economics and Political Science.
Admissions:
State & Federal Courts in South Dakota
United States Eighth Circuit Court of Appeals
United States Supreme Court
Professional and Community
State Bar of South Dakota

Agricultural Law Committee (2018-Present)
Business Law Committee (2008-Present)
Law School Committee (2018-Present)
Young Lawyers Section (President 2016-2017)

American Bar Association: Construction Forum

Division 2: Construction Contracts – Steering Committee Member
Division 7: Insurance, Surety and Liens
Defense Research Institute (DRI) (Construction Law Committee); South Dakota Defense Lawyers Association Board Member (President 2018-2019); State Representative (2018-2021)
Leadership South Dakota Board of Directors; Breathe Bravely Board of Directors; DakotAbilities Board of Directors; Sioux Falls Rotary South (President 2012-2013); Sioux Falls Chamber of Commerce, Leadership Sioux Falls 2010-2011; Leadership South Dakota, Inaugural Class, 2014-2015; Carroll Institute Board Member (previously).
Awards and Recognitions
Recognized by Best Lawyers in America
Great Plains Super Lawyers Rising Star (2014-2023)
Martindale-Hubbell – Distinguished Award
Reported Cases and Results
Dakota Fire Ins. Co. v. J & J McNeil, LLC, 2014 S.D. 37, 849 N.W.2d 648
Wichman v. Shabino, 2014 S.D. 45, 851 N.W.2d 202
East Side Lutheran Church of Sioux Falls v. NEXT, Inc., 2014 S.D. 59, 852 N.W.2d 434
J.L. Ward Associates, Inc. v. Great Plains Tribal Chairmen's Health Bd. 842 F.Supp.2d 1163 (D.S.D. 2012), arbitration award confirmed at 2013 WL 5424954
Hass v. Wentzlaff, 2012 S.D. 50, 816 N.W.2d 96
NattyMac Capital, LLC vs. Pesek, 2010 SD 51, 784 NW 2d 156
Plamp v. Mitchell School Dist., 565 F. 3d 450 (8th Cir. 2009)